Meet Dr. Doug Andrews
I love to get people feeling better so they can live more active, healthy lives.
An Early Exposure to Chiropractic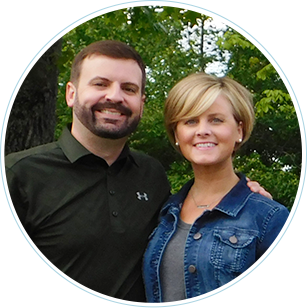 As a chiropractic patient for most of his life, Dr. Doug began care at a young age. He's played soccer most of his life, including in college and chiropractic school. When he was in high school, however, he started having knee issues. An attending M.D. took a few X-rays and told Dr. Doug that there wasn't a whole lot going on. "He just prescribed pain medications for the problem, but that never made sense to me. That's when I started gravitating more to the hands-on approach of chiropractic care."
A Focus on Strengthening and Stretching Muscles
Unlike the conventional medical approach of taking medication to change the way you feel, Dr. Doug's chiropractor focused on stretching and strengthening certain muscles and attacking the joint in a different fashion. "I got a lot of benefit from the care; it helped to further my career in soccer and took me to the point where I am now."
The Appeal of the Hands-on Approach to Care
For Dr. Doug, he never liked the idea of walking into an office and having an individual ask some questions, write a prescription and then set up a future appointment. "Though there is a time for medications, we believe that there are steps that could be taken before. The fact that chiropractic is conservative-based health care also attracted me to the profession."
Obtaining a Chiropractic Education
Dr. Doug earned his Doctor of Chiropractic from Logan College of Chiropractic in Chesterfield, Missouri. He particularly enjoyed his anatomy labs and taking a hands-on approach to finding out what joints look like, what they move like, what they're influenced by and how they function overall. He also liked playing intramural soccer. "It was an amazing experience getting to play soccer with a lot of intelligent, educated individuals and have good conversations about problems that would come up." In addition to this doctorate, Dr. Doug is Full Body Certified ART®.
Keeping Busy in Independence
When he's not taking care of patients, Dr. Doug enjoys spending time with his wife Kelly and their dog Margo. "We love to hike, camp, play soccer and do anything outside." He also stays busy professionally by serving as a member of the Redwood Medical Advisory Committee and as a member of the Kentucky Association of Chiropractors and the Independence Business Association. Experience relief and optimal health with natural and effective chiropractic care. Schedule an appointment today!

Chiropractor Independence | (859) 356-8100